Comedy Night Fundraiser a Great Success! The hardworking committee members accepting the check.
Thank you to all that came out and supported this great event. A special thank you to all the committee members who worked very hard to make it a successful and fun evening.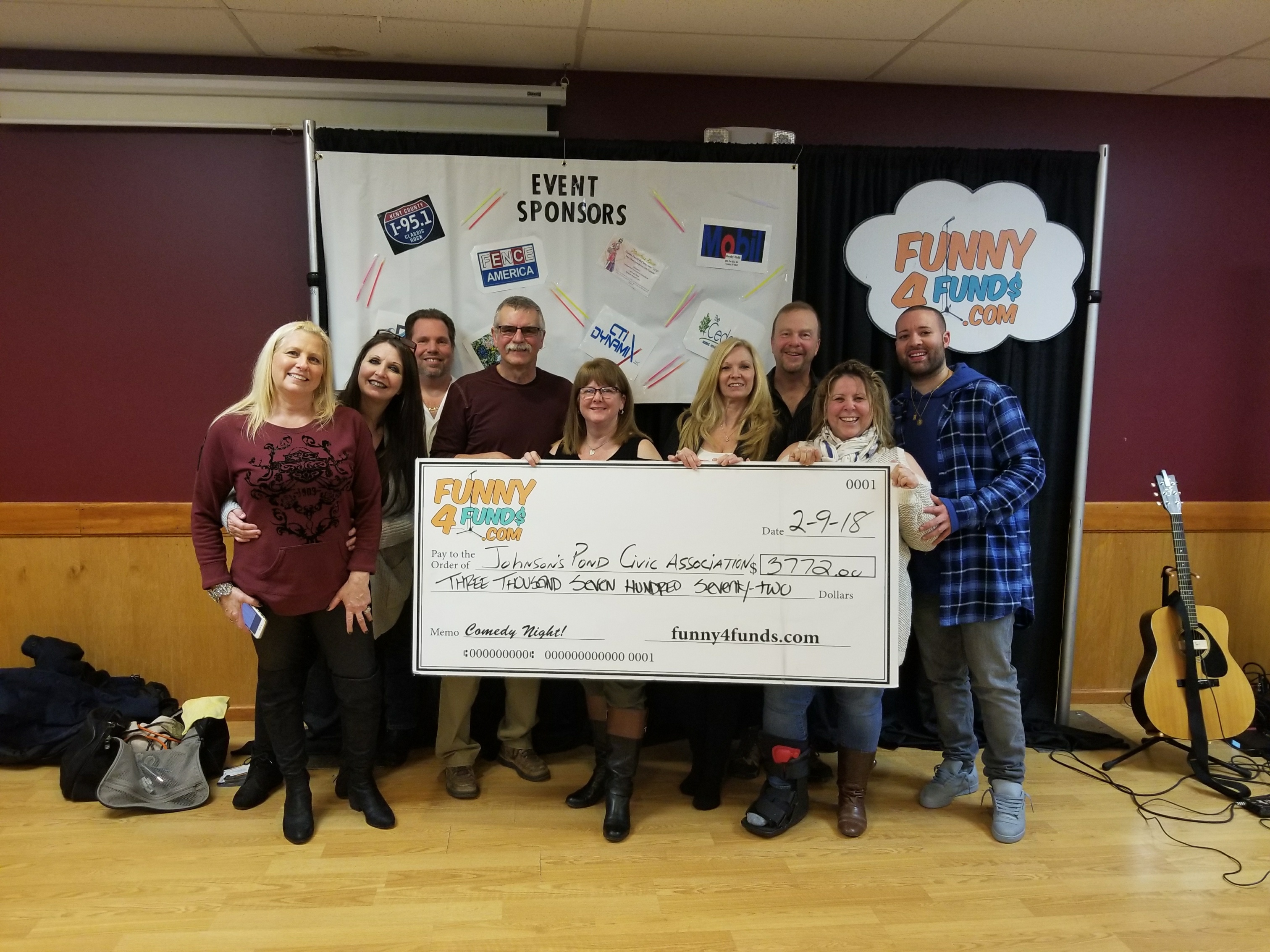 Our purpose is to improve the facilities of Johnson's Pond as well as to provide and encourage the social and recreational activities of the residents.We continue our efforts to promote, encourage, protect, and enhance the social, public safety, and environmental qualities of life in and around Johnson's Pond. If you are not currently members please consider joining our organization.