>>>>>>>>>>Free Shipping for orders above $55!!
Biovera Organic Skin Therapy. Formulated for lovers of organic & vegetarian products.
Why should we be concerned about chemicals in cosmetics? In today's 'modern' world, we are exposed to 1,000s of harmful substances. Toxic chemicals can be found in food products, furniture, construction materials, cars, and personal care products.
Where ever we go and whatever we touch, we are exposed to many toxic substances and quite often without knowing it. Especially in personal care products we may find a scary collection of toxic chemicals, which are used to 'improve' product performance and reduce production costs. Here's a link to an informative and very entertaining little film about the story of cosmetics: http://www.youtube.com/watch?v=pfq000AF1i8
Often, we are disappointed with the results from a chemical-free 'diet' for skin and hair. We want our shampoos and moisturizers to deliver fast results. Sadly most natural brands cannot deliver satisfying results.
Fortunately, we can have our cake and eat it too!!. Biovera offers a unique selection of high-quality organic products, like our gentle yet highly effective ayuvredic shampoo with jojoba oil and shikakai.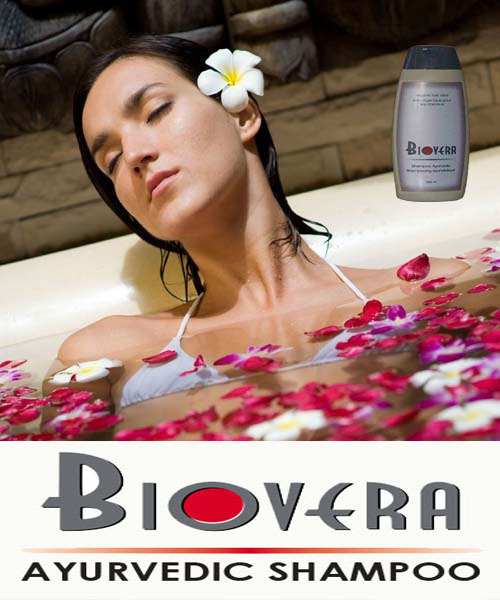 All Biovera products are free from GMO, all ingredients are vegetarian and none of our products contain gluten.
Have a look at our unique line of affordable organic hair care, skin care and body care products. We are confident you will love the purity, price and performance of our products.
Satisfaction guaranteed or your money back!